Radio station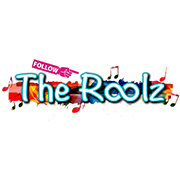 Update Required
To play the media you will need to either update your browser to a recent version or update your
Flash plugin
.
The Roolz - an eclectic, carefully dayparted mix of Indie, Rock, Pop, Dance & Chillout played in real time from SW France.
Great music for grownups who are young at heart.
About The Roolz
The station is the lovechild of David Symonds, after fifty years' broadcast experience accumulated on three continents: Australasia, Europe & the U.S. David was a founder member of the first Radio 1 team; opened Capital Radio, London, 1973 and Radio Victory, Portsmouth, 1975; managed & programmed two properties in L.A. during the 1980's. In the 1990's he moved back to the BBC, then Capital Gold before emigrating to Cyprus. David designed, built & managed Coast FM in Limassol, which was sold to Russian owners in 2013. He now lives in Agnac, Lot-et-Garonne.
David's core belief is that art is either good or bad - there is no such thing as OK art. Therefore why restrict output to specific genres? If something is good it deserves to be heard, regardless of which pigeon hole it may occupy. So pigeons, yes, but no turkeys.
Internet radio is the future. Norway has already announced its intention to scrap the FM waveband in 2017 and other countries will follow suit. Contemporaneously, manufacturers are developing an explosion of new platforms & apps with which to receive web radio. In the U.S. internet listening has grown from 93m in 2010 to 170m in 2015. The next generation of silver surfers will be completely web savvy. It is nigh on impossible to qualify our USP - but the answer to the question "why?" is that our intuitive feel for what makes people go, "WTF was that?" is what will separate us from the rest. Terrestrial players are all safety-first merchants working with playlists of 200 - 300 songs. They do not appear to realise that they are actively driving people to seek alternative listening.
What does this radio station promise its listeners?
Great music for people with grown-up tastes. Independent acts will feature prominently - this is tomorrow's talent, today. Just as book writers have moved to self-publishing on Amazon & Kindle, and the world of analogue publishing is shrinking, so in music the digital trend is firmly established. Independent artists account for 27% of the UK music inventory, which is a multi-billion pound industry. We will also introduce information and magazine content incrementally and as one recognises editorial need, but there will be no talk for talk's sake. Bought-in programmes will be considered on merit and guest presenters will be invited to contribute.
As far as prospects are concerned - yes, there is a lot of competition out there. But success is all about content. There is nothing intimidating about being in a saturated market if you are the best at what you do.
"You have to learn the rules of the game. And then you have to play better than anyone else" (Albert Einstein)
"Learn the rules like a professional, so you can break them like an artist" (Pablo Picasso)
Thus, The Roolz. Listen and help us grow.

---