Radio station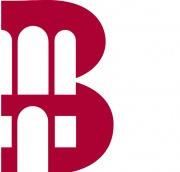 Update Required
To play the media you will need to either update your browser to a recent version or update your
Flash plugin
.
Rediscover French Romantic Music!
Bru Zane Classical Radio is the channel of Palazzetto Bru Zane in Venice to webcast a programme reflecting the richness and variety of the French Romantic repertory from chamber music to opera and operetta, from the orchestral and sacred repertories to the more intimate mélodie and romance.
About Bru Zane Classical Radio
Al fine di diffondere la conoscenza del patrimonio musicale romantico francese, nel maggio 2016 il Palazzetto Bru Zane ha inaugurato la "Bru Zane Classical Radio", una webradio accessibile in tutto il mondo. Bru Zane Classical Radio diffonde 24 ore su 24 una programmazione esclusivamente musicale, che riflette la ricchezza e la varietà del repertorio romantico francese in un periodo che va dal 1780 alla fine della Prima guerra mondiale. Vi sono rappresentati tutti i generi, dalla musica da camera all'opera lirica e all'operetta, dal repertorio sinfonico e religioso alle melodie e alle romanze più intimiste.
Bru Zane Classical Radio, pur diffondendo opere capitali di maestri famosi, riserva uno spazio importante alla riscoperta di compositori meno noti. La sua programmazione comprende una selezione di titoli, mandati in onda per lo più integralmente.
Per i melomani che desiderano approfondire la loro conoscenza della musica romantica francese, il player della radio consente di accedere direttamente al Bru Zane Mediabase – il sito del Palazzetto Bru Zane – per consultare informazioni sui compositori e sulle opere messe in onda.
Il Palazzetto Bru Zane – Centre de musique romantique française ha come vocazione quella di favorire la riscoperta del patrimonio musicale francese del grande Ottocento (1780-1920), offrendogli la diffusione che merita. Situato a Venezia in un palazzo del 1695 appositamente restaurato per ospitarne la sede, il Palazzetto Bru Zane è un'iniziativa della Fondation Bru. Esso unisce ambizione artistica ed esigenza scientifica, riflettendo lo spirito umanistico che guida le azioni della fondazione. Le principali attività del Palazzetto Bru Zane, condotte in stretta collaborazione con numerosi partner, sono la ricerca, l'edizione di partiture e di libri, la produzione e la diffusione di concerti in ambito internazionale, il sostegno a progetti didattici e la pubblicazione di registrazioni discografiche.

---